Temporary Repairs (Board-ups)
With the current rainstorms passing over Arizona and the Phoenix valley, many are discovering roof leaks they didn't know they had. One of the biggest questions that people have is "Does my insurance cover this?". The answer is yes, and no, depending upon the cause of the leak.
Get the Solutions You Need with AZ Environmental Contracting
AZ Environmental Contracting,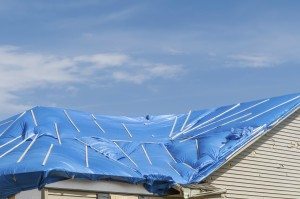 Inc. can help protect your home from further damage with our Board-up and Roof Tarping services, available 24/7. We offer professional services to prevent further damage to your home after a fire, burglary or vehicle collision.
Strong winds and hail during a storm can blow off shingles or cause severe damage. It can take weeks to get a roofing company to come out to your home. So don't wait. AZ Environmental Contracting can provided roof tarping services that provide a resilient barrier to prevent any further damage. We can also inspect and restore any water damage that your leaky roof may have caused inside.
If you find yourself in need of any tarp up, board up, water, fire or mold damage restoration, or any other type of property damage, please feel free to contact us and we will be happy to assist you.
Contact Us
We can help you with the insurance claims! Contact AZ Environmental Contracting through our web form or call 623-734-5536.
Providing exceptional restoration and remediation services to the Phoenix Area.